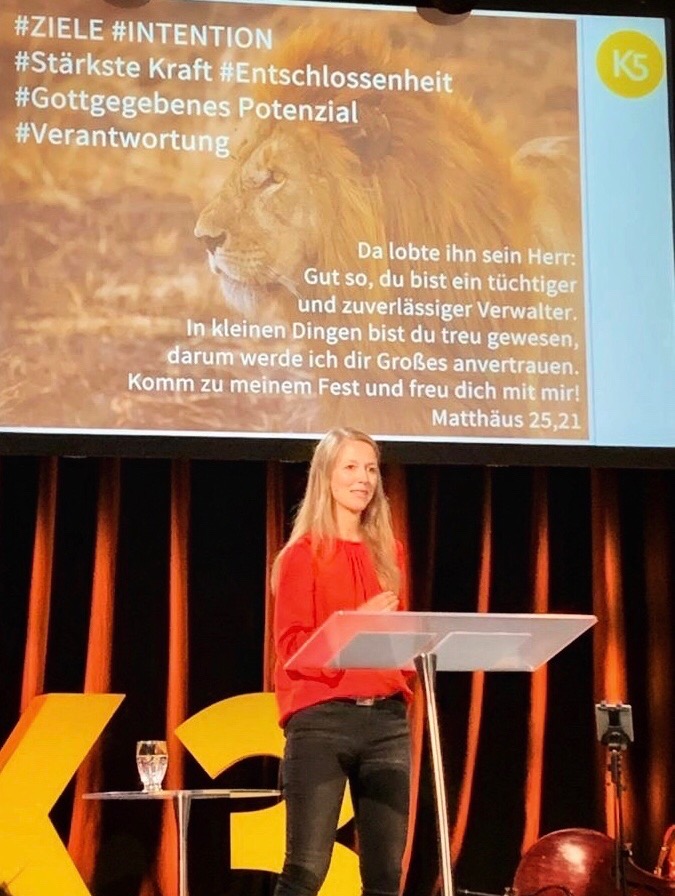 25 Jun

WHAT INSPIRES YOU TO SHOW UP AS A LEADER EVERY DAY?

This past weekend I had the great honour and pleasure to speak about one of my fav topics: Setting and Achieving Goals – at the K5 Leadership Training Day.

Gee – I get SO fired up when speaking about leadership, faith and the responsibility to develop our God-given potential because I firmly believe that what this world needs most are people who have come alive in their potential to shine in their highest, most honest version of who they were created to be!

On my long drive back I was filled with gratitude to feel a fire for a cause that I believe in so much which pushes me to go forward with my work EVERY day no matter what my circumstances. More than ever, in these times of uncertainty, we need to be inspired and motivated to show up as a leader and a BETTER leader every day to keep going.

I am curious to hear from you – what inspires and motivates YOU to show up as a leader in your area of influence every day? In your family, business or company, in your team, school or with your personal goals?

In case no one has told you today: I believe in you!

BELIEVE.INFLUENCE.GROW.